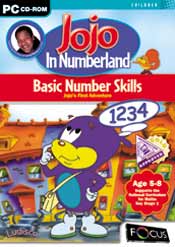 • Teaches foundation concepts.
• Tells a story that involves and entertains.

Supports the National Curriculum for Maths

Key Stage 1 AT 2 – Levels 1 & 2.
Key Stage 1 AT 1 – PoS 2c. 2d. 3a.
Key Stage 1 AT 2 – PoS 1a. 1c. 2a. 2b.

Addresses key objectives in the National Numeracy Strategy for Reception – Year 2.
System Requirements
Windows® 95 / 98 / Me / NT / 2000 / XP
Pentium® 200 MHz or equivalent
5MB Hard Drive Space
16MB RAM
800x600x256 colours
CD-ROM Speed 4x or faster
Any 100% Windows® compatible soundcard
Printer required for printing activities and worksheets
Multiplayer: No
Internet not required


Information for Teachers
---
The story-game for teaching place, value and basic number skills to 5-8 year olds.

---
This is the first in a series of interactive multimedia products designed in consultation with teachers, children and educationalists. These programmes are targeted at helping children to understand fundamental maths concepts and learn skills that underpin maths at all levels.
---
ESS503
(Age 5-8)
Follow Jojo through a strange and
magical doorway into Numberland.

Blending narrative storytelling with interactive gameplay and featuring the voice of Lenny Henry, Jojo In Numberland Basic Number Skills provides 8 games focused on learning and practising skills vital to the understanding of place value. Within the structure of the story the activities follow a natural progression from simple to advanced concepts so that they can be replayed from start to finish within the story or one by one for more practice or just for fun!

Includes printable Activity Sheets
and Colouring-in Sheets.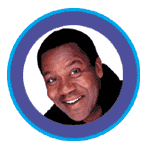 "Featuring the voice of Lenny Henry"